Want To Explode Your Business? - Members Ads - Start Cloud Mining
Commission Paid
$1,389.94
Members
1,789
🚀 Promote Your Business 🚀

It is Fast, Free, and Easy to Join!
Mail Out to a Quality List With Active Subscribers!
🚀 Easily Send Thousands E-mails to Potential Customers! 🚀

Simply Signup, Login, Click Mailer > Send Mailing > Type Email....DONE!
Clik Join Below to get Started!
▼ ▼ ▼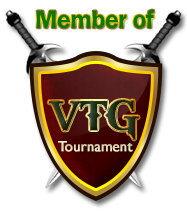 | | |
| --- | --- |
| Owner: Dave Dorr | Contact Me Directly via Skype |
Need a Little More Information? Please see our FAQs :)

CLICK 4 CASH - Members Ads - The Downliner
Copyright © 2017. GalaxyMailer.
4 Zee Ann
Luling, Louisiana
70070, USA
Galaxy Mailer provides quality website advertising. Galaxy Mailer is not an investment product, home based business opportunity, MLM, or pyramid scheme. Using our service to Advertise or support these types of businesses violates our
Terms of Service.